Coarse Angling Guide for Ireland
Kevin Lyons has over 30 years experience with angling in Ireland.
If you've ever dreamed about a coarse fishing trip to Ireland and wondered how you can turn that dream into reality, then the answer is at your fingertips. Type in www.melviewlodge.com and then picture yourself with your first 100 lbs. (45kg) plus catch of bream. Begin planning your coarse angling trip with our easy-to-use website which provides you with a lot of information and a booking form to enquire on availability; Kevin will help you get the most out of your trip. There is so much water to explore that Kevin will put you in the best places to fish, Fishing in Ireland has become one of the world's premier fishing destinations for anglers from all over.
 This fishing in Ireland guide can help you with tips on the best baits to use; where to find the specimens and suggested methods to assist in the pursuit of that catch of a lifetime! To help you even further, we've put together a selection of the very best fishing locations around the country, including the nearest towns and villages where you can find all you need to make your stay even more enjoyable.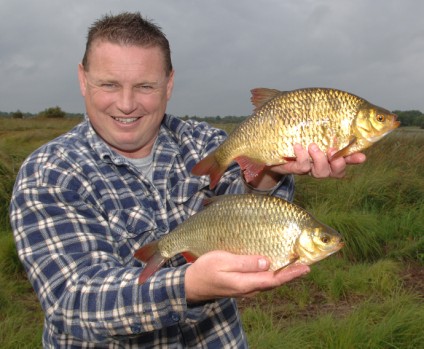 Located on the western extremity of the continental shelf the island of Ireland has some of the most lightly fished rivers and lakes in Europe. The great limestone plain of Ireland covering the whole of the midlands is characterised by big river systems and thousands of lakes. Much of Ireland's abundant coarse fish shoals live in these waters. Indeed there are over 8,000 miles of river, lake and canal bank for the coarse angler to explore and enjoy.
There is no close season for coarse fishing in Ireland, fish feed throughout the year particularly Roach and Perch can be fished all year round. Species such as Tench, Bream and Rudd are most active in warmer weather and have a natural season extending from April to October.
The influence of the Irish climate, as well as the habits of the fish has to be taken into account when targeting particular species.
Coarse Fishing in Ireland is all year round.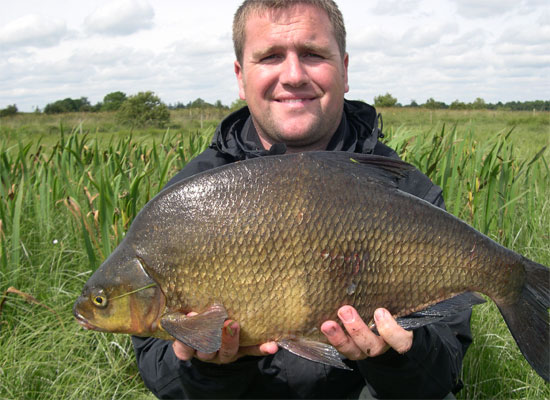 For a week long holiday, anglers should limit themselves to two or three carefully selected venues. If you are fishing for Bream, Roach, Hybrids, etc., several days may be needed to allow pre-baiting sufficient time to work. On a river or lough, careful plumbing should be carried out beforehand to find features e.g. drop off, underwater obstructions where the fish will concentrate to feed. Pre-baiting requires a mix of brown crumb and ground baits laced with casters, hemp etc. It is important to have sufficient quantities of ground bait and bait for the fishing period.
Irish waters have very big shoals of fish which require a lot of ground bait to hold them in front of the angler, when success has been achieved with a shoal of Bream please do not attempt to photograph a large catch of fish spread over the ground at the end of the day. It is better to select some of the bigger fish for a photograph and quickly release the others to the water unharmed.
Boat Fishing
In some places a boat may be required to access the better fishing areas, Kevin at Melview lodge will provide a boat and engine free of charge for his guests. The angler can float fish successfully from an anchored boat close to reeds or underwater features. In most cases a boat can be used to bring fishing tackle and bait to swims inaccessible by land. Anglers are required by law to wear a lifejacket or an approved buoyancy aid while afloat.
Bait Requirements
Kevin your host at Melview Lodge can arrange a wide variety of coarse angling baits fresh for your arrival, they include maggots, casters, worms, sweet corn, brown and white crumb, and a range of continental ground baits flavours and other additives.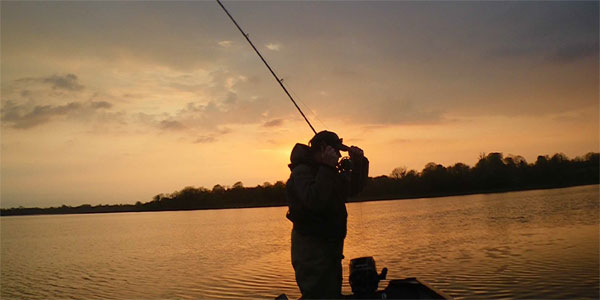 Angling Reports
Kevin Lyons from Melview Lodge compiles angling reports for the area for many angling information sources, and these are compiled on this website.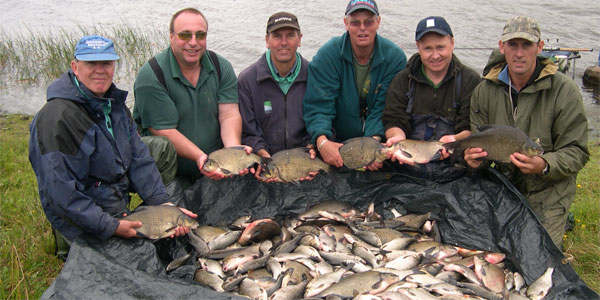 Melview Lodge specialise in accommodation for anglers and we've had hundreds of guests with great catches. This gallery contains just some of the coarse catches our guests have made.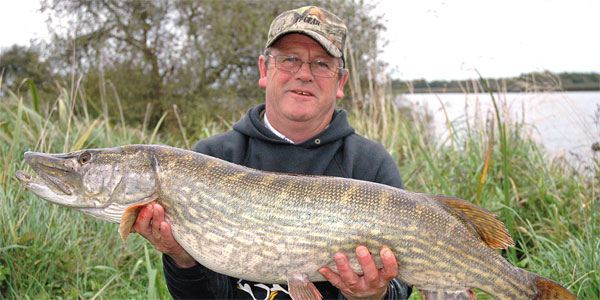 Many come to Melview Lodge for the challenge of Irelands great pike fishing - this galley contains some photos of the pike our guests have caught.