Melview Lodge – Angling & Fishing Specialists
A warm welcome in the heart of Ireland – what more could you ask for.
Angling and Fishing in Ireland
Situated just off the N4 near Longford Town, Melview Lodge Guest house is right in the heart of the Upper Shannon and many surrounding lakes. The Erne Waterway with its many Loughs and Lakes is only minutes away. Melview is Irish Tourist Board approved and comes highly recommended some of our facilities include:
Bait Fridges
Drying Room
Tackle Stores
Free tea/coffee in flasks
Free boat hire (17ft lake boats with engines), guests to pay for fuel only
Kevin has 25 years experience of fishing in Ireland and is happy to offer a guided tour on your arrival, and to advise where the on-form waters in the area are. We can arrange your bait order so it's here when you arrive.
Melview offers free use of 17ft lake boats with engines to our guests (pay fuel only) and Kevin is happy to assist with any pre-baiting requests. Maps and other information regarding fishing are also available.
Kevin supplies weekly fishing reports to the Shannon-Fishery Board and would be more than happy to arrange for his guests to have their pictures and reports published. You can view the fishing reports at this web site by clicking here.
Guests have the option of B&B or H/B packages and we offer excellent home cooking (packed lunches for early morning fishing can be arranged).
A warm welcome in the Heart of Ireland – what more could you possibly ask for.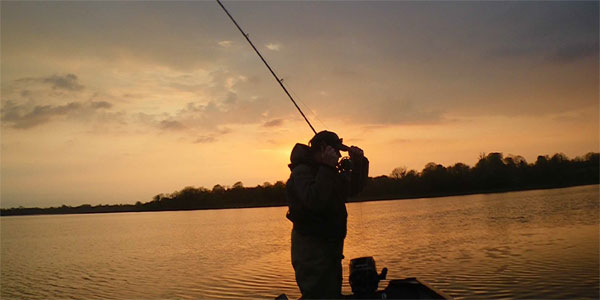 Angling Reports
Kevin Lyons from Melview Lodge compiles angling reports for the area for many angling information sources, and these are compiled on this website.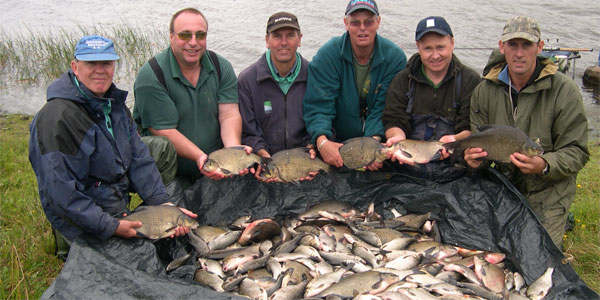 Melview Lodge specialise in accommodation for anglers and we've had hundreds of guests with great catches. This gallery contains just some of the coarse catches our guests have made.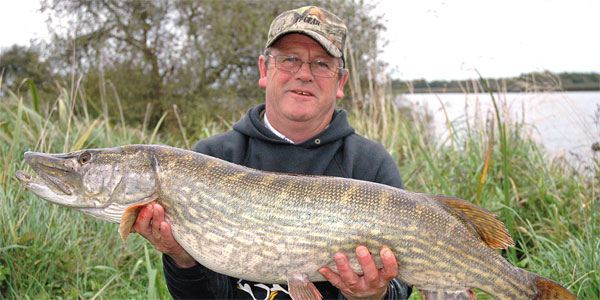 Many come to Melview Lodge for the challenge of Irelands great pike fishing - this galley contains some photos of the pike our guests have caught.