Belgian Anglers enjoy another great week at Melview Fishing Lodge
Belgian anglers Jean-pierre and son Nick, along with fishing buddy Alain, were visiting Melview Fishing Lodge for their second visit of 2023 and this time it was the normal Pike fishing for J.P and a spot of coarse fishing for Nick and Alain.
As he was not using a boat this trip, J.P. decided to fish for pike in the company of the other two while they coarse fished. It was 14 Pike for J.P. in 5 days and for Nick and Alain it turned out to be some good Tench fishing along with mixed catches of Bream, Hybrids and Roach.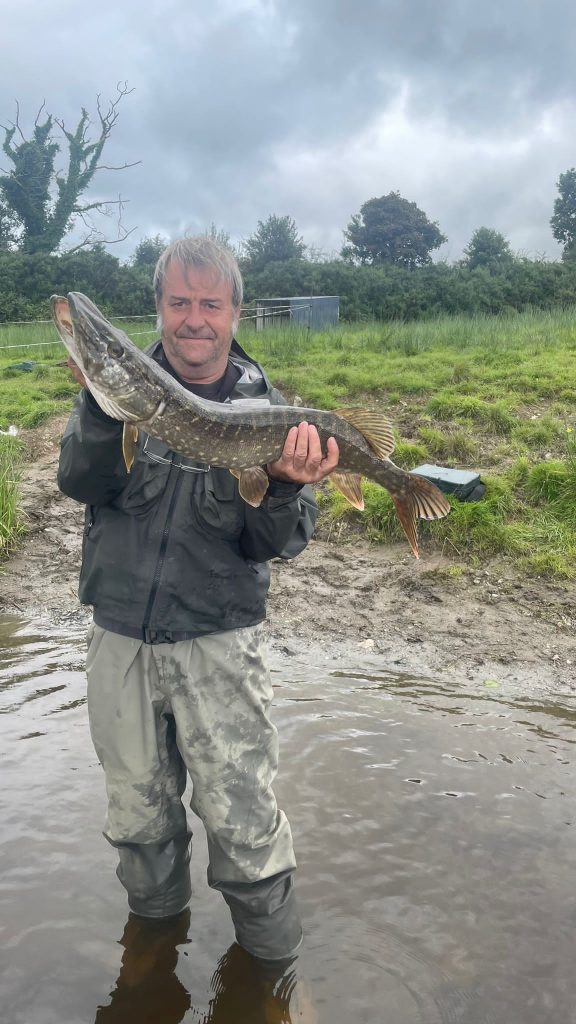 Melview Lodge Host, Kevin Lyons, said, 'These guys have now been coming and staying here since 2008; they know the waters very well and we are expecting to welcome them back in late Autumn for the Pike fishing. Thank you again guys and see you again soon'.
ALL FISH RETURNED UNHARMED.