Good finish to the week for Dutch duo at Melview
Ron and Bert from the Netherlands, who we reported on last week at the start of their holiday, had a great finish to their week at Melview Fishing Lodge. Prebaiting and focusing on just a couple of venues during their week helped them to produce some fine catches of Bream, Tench, Hybrids and Roach.
Tactics such as feeder fishing at a distance of 30 to 40 yards and experimenting with various hook baits seemed to be the way to go. The guys are no strangers to Ireland as they have stayed a few times now with Kevin at Melview Fishing Lodge.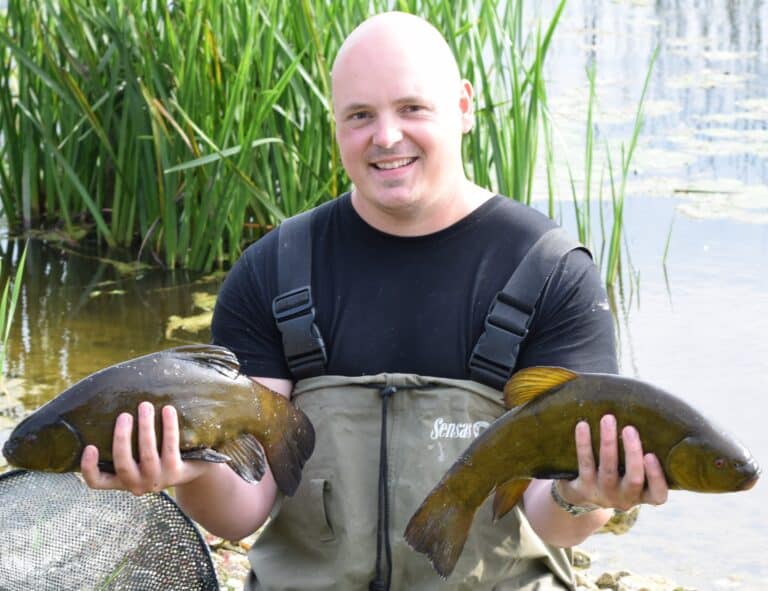 Melview Fishing Lodge host, Kevin Lyons, said, 'The guys done very well with the water levels still very high at the start of their week and they deserved the catches they had due to the work and time they put into each session. Well done lads and thanks for the company – I hope to see you again soon'.
ALL FISH RETURNED UNHARMED.