Anglers From Blackpool do well despite weather and high water levels
Neil, Dave, Alan and son Martyn from Blackpool were over once again for their annual fishing trip to Melview Fishing Lodge. The guys have been coming to Ireland fishing for around 40 years and have been staying at Melview Lodge for 17 of them so they have experienced all the different weather conditions Ireland has to throw at them. Kevin said, it was rain from the start of their holiday to the finish with downpours that soon made a lot of venues difficult to fish.
However they got on with it and managed to still put some decent weights together despite the conditions. Using both float and feeder methods they caught some nice Tench, Bream, Hybrids, Skimmers and Roach. Kevin said, it was not all about the fishing as we always have our annual evening visit to either the dog track or the horse racing. This year a nice evening's dog racing and a great meal to round the night off. Again a great week lads with lots of laughs and great company and look forward to the same next year.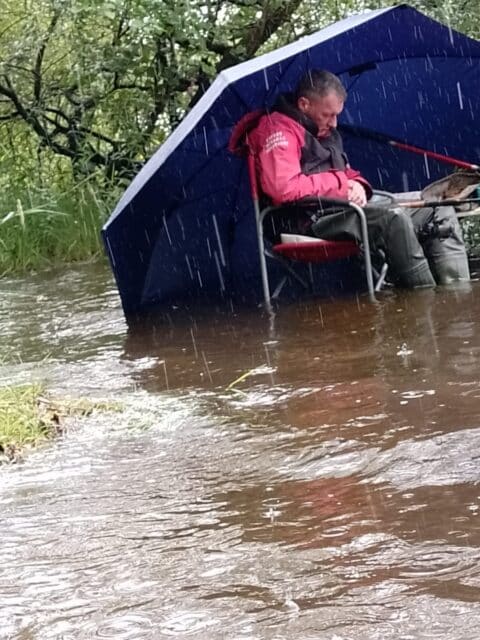 ALL FISH RETURNED UNHARMED.