Coarse anglers from Holland have a great start to their week.
Dutch anglers Ton and Frank have got off to a great start to their weeks coarse fishing with two joint sessions of 155lb and 196lb, the first being made up of mainly Hybrids along with a couple of Bream, Roach and Rudd. Their second catch was mainly all Bream. Their first session was all on the pole at 12m and the second session was using feeder at 40 yards. Ton who has been a couple of times before brought along friend and first-timer Frank to experience the fishing in Ireland. Coming from Holland these guys are used to fishing big waters so the waters here in Ireland are a different challenge for them and up to now loving every minute of it, next week we will report on how they finish up their week so good luck guys.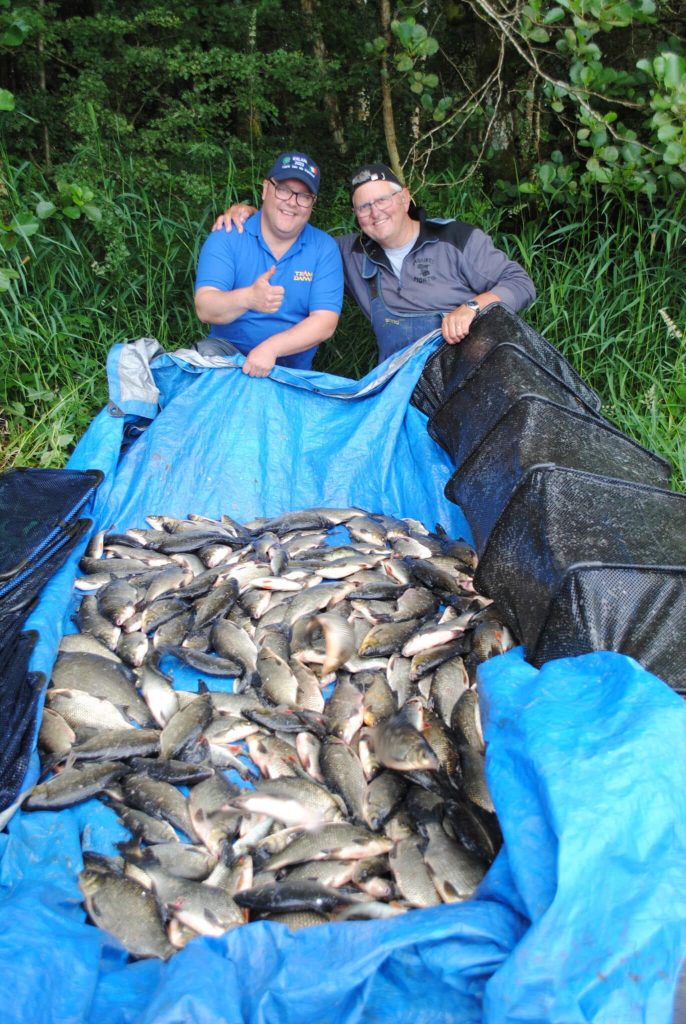 ALL FISH RETURNED UNHARMED.