Dutch pike angler does well despite some rough weather conditions.
The wind was a big factor for Ben from Holland to contend with as he was once again over for his annual Pike fishing trip to Ireland and Melview Fishing Lodge in Longford. Ben who is a regular and knows the waters well managed 47 Pike to 96cm despite having to endure some very windy and wet weather conditions.
All methods played a part using both soft and hard lures and also dead baiting, looking forward to seeing you next year to see if the bigger ones come out to play.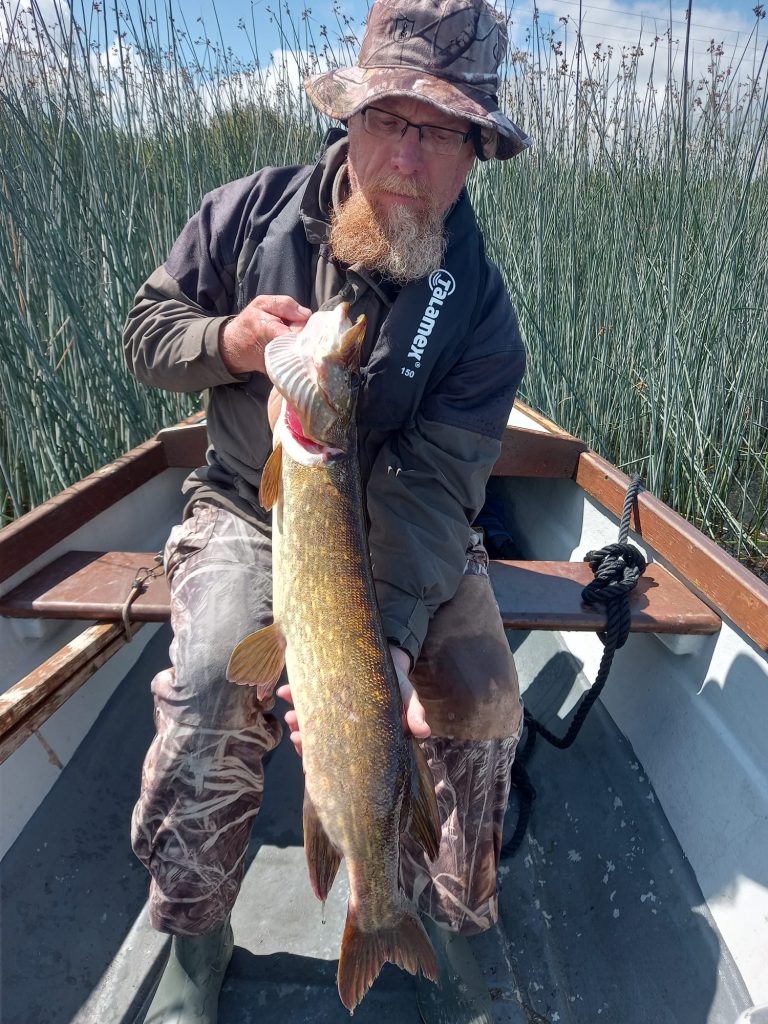 ALL FISH RETURNED UNHARMED.