UK Anglers have some good Tench fishing at Melview Lodge
Len and John from the UK, who are regular visitors to Melview Fishing Lodge, were here once again to try and repeat the great catches of Bream and Tench they have experienced on previous visits. On arrival, it was decided we would have a look at a couple of new venues but in the end, it was back to the regular places they know have produced great catches previously for them. With prebaiting done that evening, it was out the door at 4am the next morning, and the hot bright sunlight seemed to slow down the Bream fishing a lot with only a few Bream, Hybrids and Roach turning up. All was not lost as the Tench were still on form and the lads managed some cracking Tench to around 5lb, and this was the same on the next venue they fished. There's not a lot we can do about the weather, and these lads always put in the work and were rewarded with some great Tench catches. Well done, lads and thanks for the company and hope to see you again next year.
Over the week they managed 199 pike to 102 cm and a number of very good size fish lost while playing them to the boat. Casting both soft and hard lures produced fish but it seemed the pike from 50 cm to 80 cm were getting to the lures before the bigger ones had a chance. Most days were hot and still with very little wind but they still kept going and enjoyed the week. On previous visits they have caught some cracking big pike but the 199 Pike they did catch kept them going and we look forward to welcoming them back again to go after those monsters swimming out there.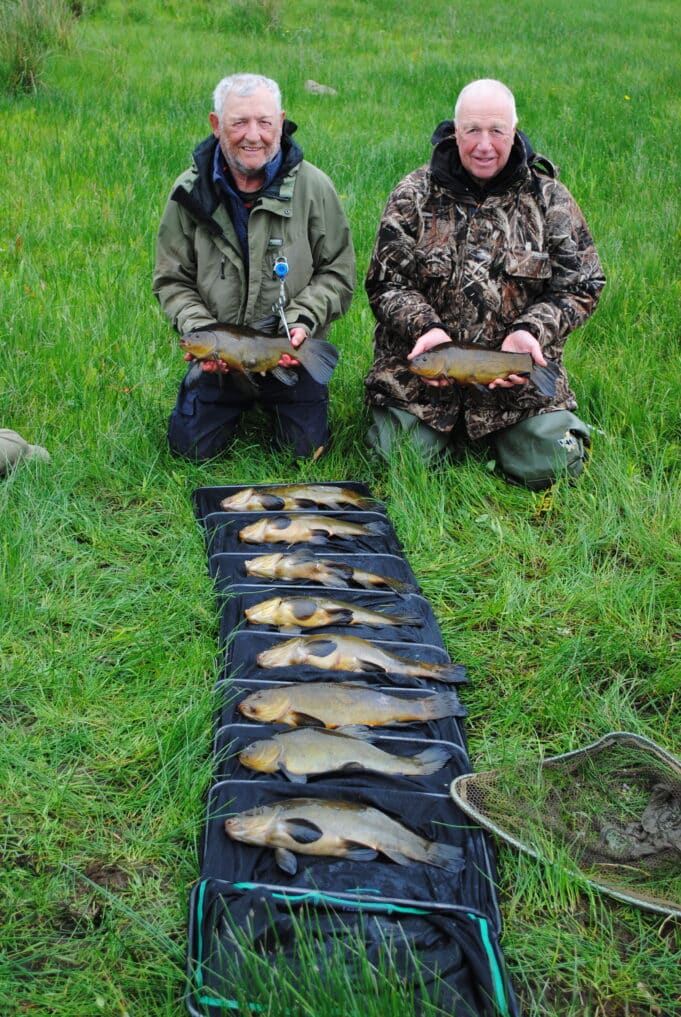 Elvin from the UK is no stranger to Melview Fishing Lodge, he was here once again for his annual fishing trip. Elvin who loves pole fishing started on the pole and produced some very good Tench to 4.5lb, he decided to have a couple of days Bream fishing. Again due to the bright sunny and still conditions this didn't work out for him, however the Tench were still feeding so he had to settle for them. Thanks Elvin, hope to see you again next year mate.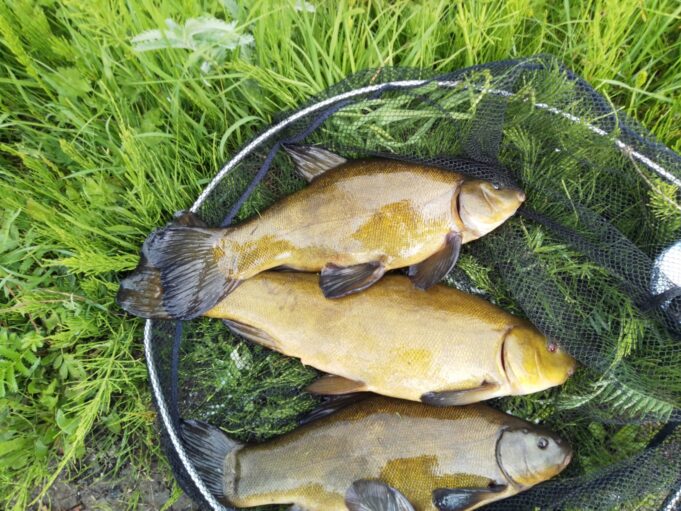 ALL FISH RETURNED UNHARMED.