Almost 200 pike for group of French anglers at Melview Fishing Lodge!
French anglers Berenger, Romain, Cyrille, Jerome, Sylvain and Jean–Luc were over in Ireland once again to stay at Melview Fishing Lodge. These guys know the waters around Longford and were very keen to get out and start fishing.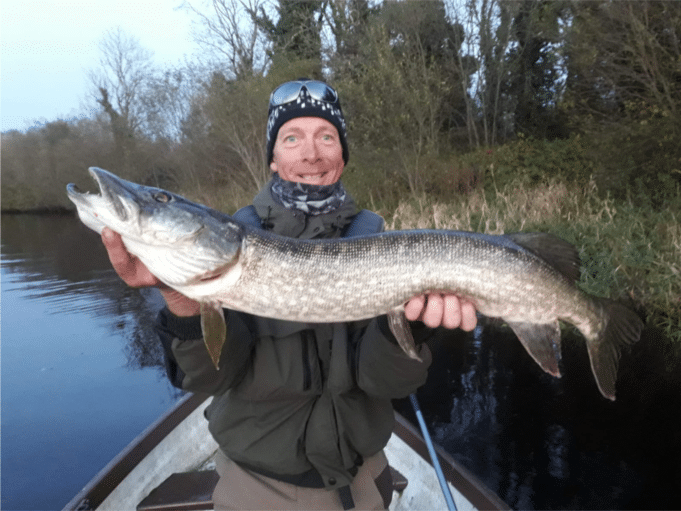 Over the week they managed 199 pike to 102 cm and a number of very good size fish lost while playing them to the boat. Casting both soft and hard lures produced fish but it seemed the pike from 50 cm to 80 cm were getting to the lures before the bigger ones had a chance. Most days were hot and still with very little wind but they still kept going and enjoyed the week. On previous visits they have caught some cracking big pike but the 199 Pike they did catch kept them going and we look forward to welcoming them back again to go after those monsters swimming out there.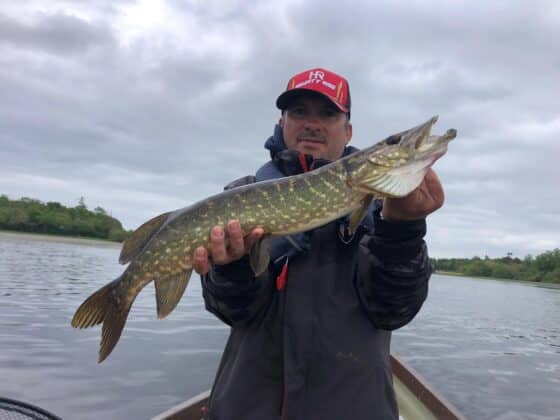 ALL FISH RETURNED UNHARMED.