Italian angler enjoys good Pike fishing at Melview Fishing Lodge.
Diego from Italy was over for his second visit to Melview Fishing Lodge to enjoy another Pike fishing trip in Ireland. Both casting and a little trolling with hard and soft lures produced some good Pike to 102 cm. His best the last time he was here was also 102 cm so he has said that he will have to return again to see if he can better it the next time, it was a great week with very good company. Look forward to seeing you again soon Diego, and thanks for a great week.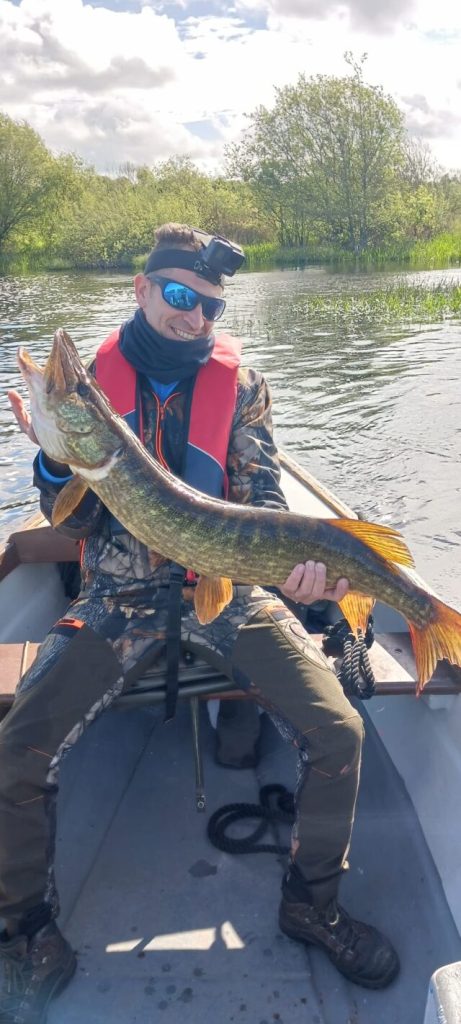 ALL FISH RETURNED UNHARMED.