French Anglers do well with 186 Pike at Melview Fishing Lodge.
Regular French visitors to Melview Fishing Lodge, Julian and Nicolas, brought a pair of first timers with them this year, and what a great first experience it was for newcomers Manu and Stephane.
Fishing in pairs in two boats, the guys opted to use both hard and soft lures during their week's fishing and both seemed to do the trick, as they managed to land 186 Pike to 95 cm.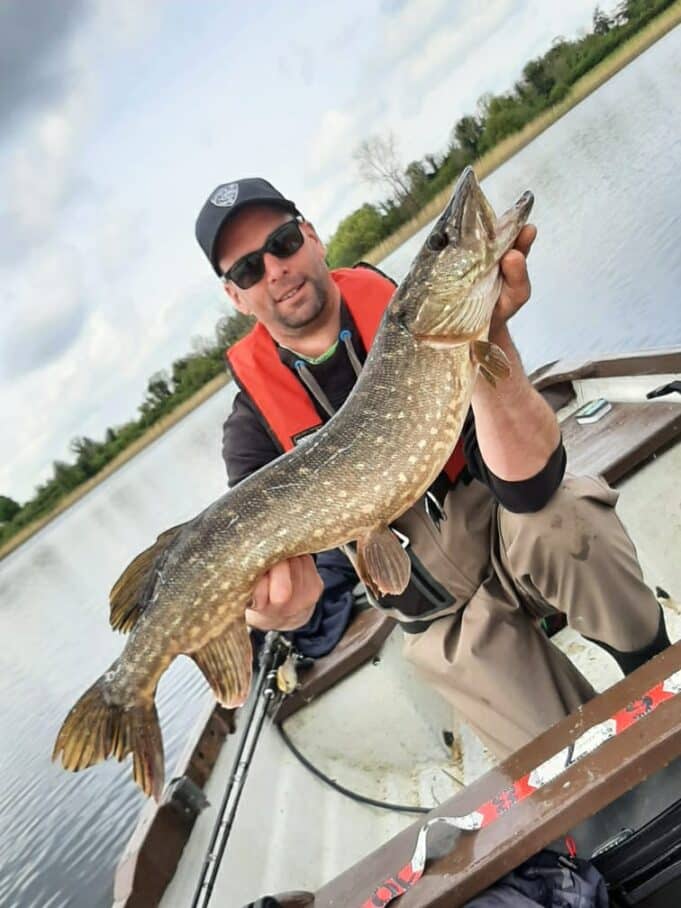 Unfortunately for the guys, there were some better fish to over the 100cm that managed to come unstuck at the boat on a few occasions. That's fishing though, and the guys did not let that affect their holiday one bit, as a great time was had by all.
We hope that Manu and Stephane are truly hooked on Pike fishing in Ireland now and we will be seeing them again in the future.
Melview host Kevin says, 'Thank you guy's for a great week, see you again soon'.
ALL FISH RETURNED UNHARMED.