Some nice pike fishing for German anglers at Melview Fishing Lodge.
Anglers from Germany Uwe, Christian, Thomas and Chris were over once again for one of their annual fishing trips to Ireland. Melview Fishing Lodge host Kevin said 'they are experienced anglers and have been here before and now know the water well'.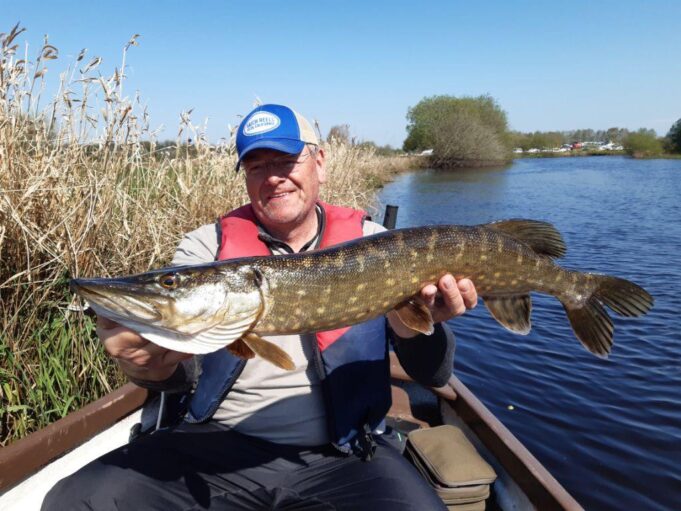 Their methods included hard and soft lures, a little trolling, along with some deadbaiting. All methods produced pike, with the biggest fish of the week landed by Chris, measuring in at 107cm.
ALL FISH RETURNED UNHARMED.