First Irish Pike on the fly for Italian guest of Melview Fishing Lodge!
Emmanuel from Italy is over for 5 weeks on a work experience and is a guest of Kevin's at Melview Fishing Lodge. His passion is fly fishing for pike and trout…so during a little time off, he was able to fit in a few hours fishing. Over the next few weeks he hopes to have a bit more spare time to add to his catches.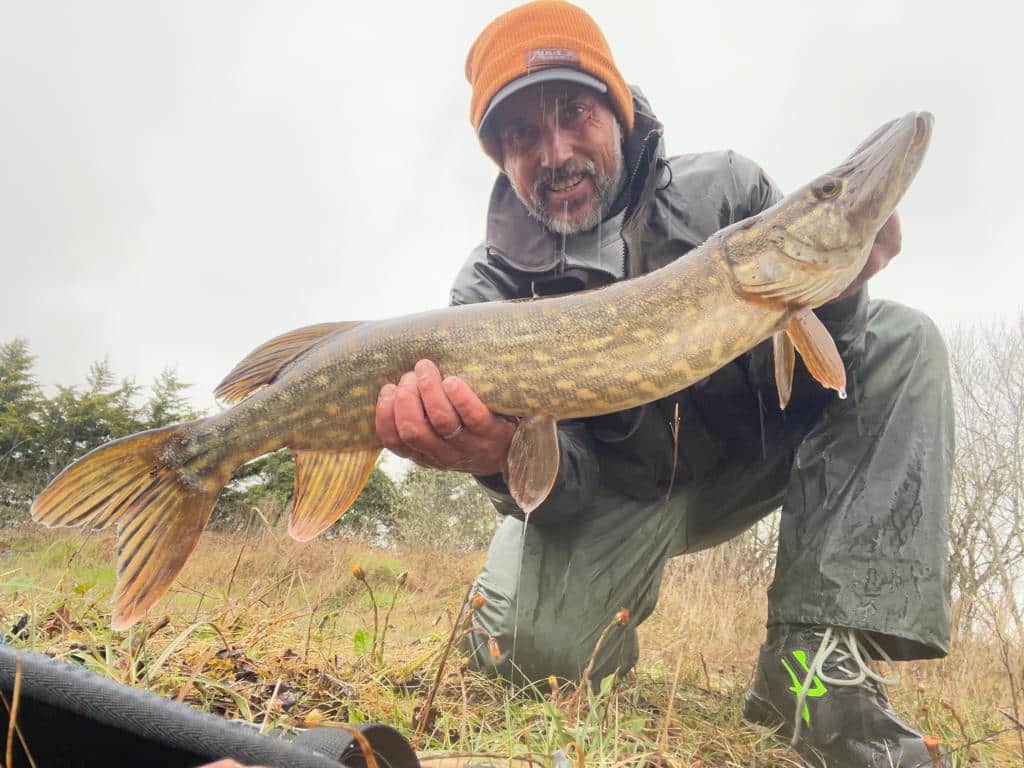 ALL FISH RETURNED UNHARMED.