French anglers get off to a good start at Melview Fishing Lodge
French anglers Philippe, Bruno, Julien and Bernard get off to a great start to their fishing holiday at Melview Fishing Lodge in Longford with 32 pike in two days, which is a great result considering the high water levels.
Again, these guys are no strangers to Melview Lodge and the surrounding waters as they have been visiting before and have been looking forward to getting back out on the water. For these guys it was all casting using various hard and soft lures in depths from 2 meters to 4 meters.
Host and guide Kevin said, the guys have got off to a great start given the high water levels and flooded areas. There will be a full report next week to see how the guys finished up…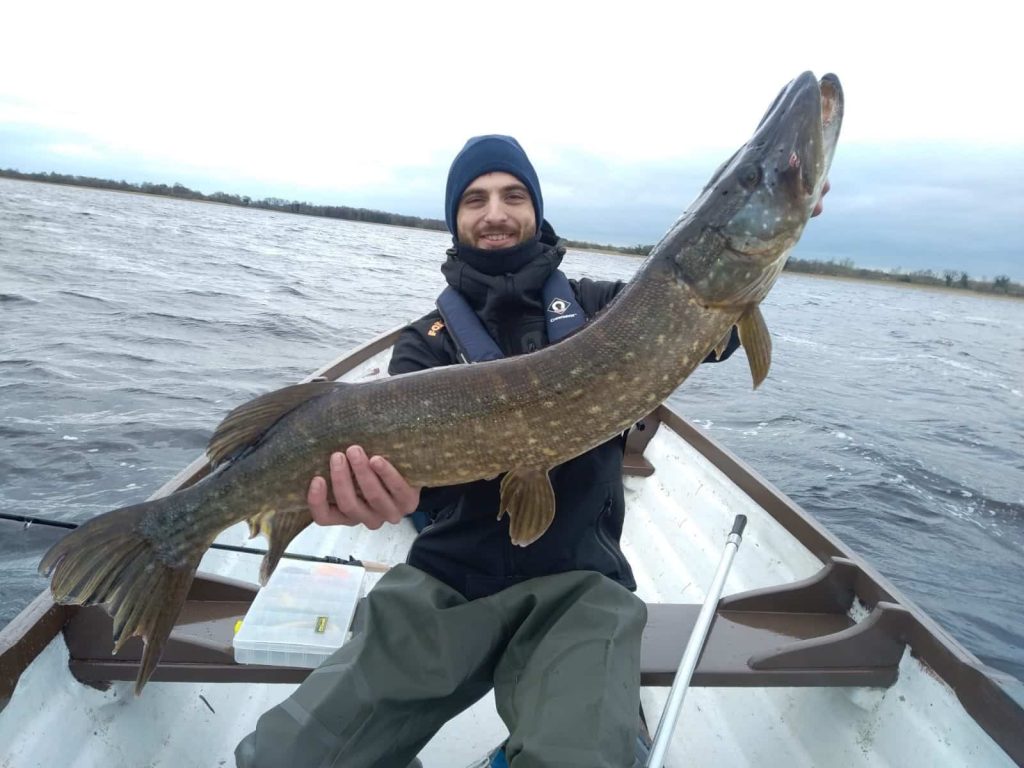 ALL FISH RETURNED UNHARMED.