Great pike fishing for father and son from Italy at Melview Fishing Lodge!
Paolo and Son Filippo from Italy decided to arrange a short pike fishing trip to Melview Fishing Lodge in Longford, and what a great fishing trip it turned out to be for them. Their first day was a guided one to show them around the water and their day turned out to be a good one producing some nice Pike to 96cm.
The following days they gave it a go on their own. They managed some very nice pike using both lures and dead baits. On two of the days they lost a couple of very big pike well over the meter just at the net. Host Kevin said, the guys had a great time and Filippo even managed to beat his personal best which he was over the moon at. Well done guys and look forward to seeing you again soon.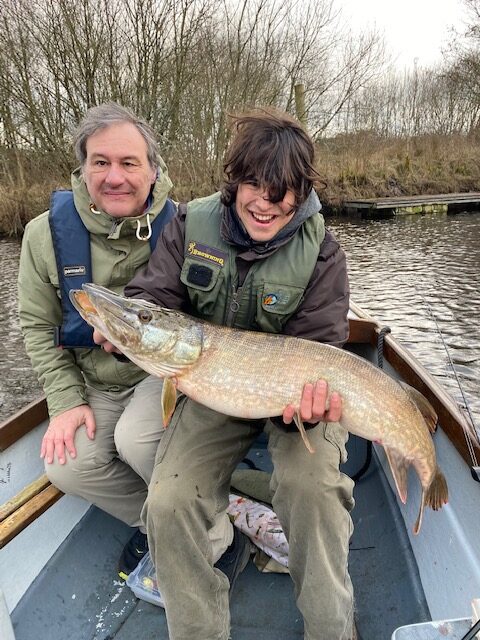 ALL FISH RETURNED UNHARMED.