Pike to 109 cm at Melview Fishing Lodge
It was back to the fishing after taking a little time off for Kevin of Melview Fishing Lodge. Regular visitor John was up in Longford once again for a few days, and it turned out to be worth the effort. Dead baiting using various baits done the trick for us; the Pike did not seem to mind what bait was used. Roach, Pollen or Mackerel all produced some good pike to 109cm with the heaviest fish weighing in at 25.5 lbs.
Kevin is looking forward to the next few weeks with his clients to see if they can better this start to 2023.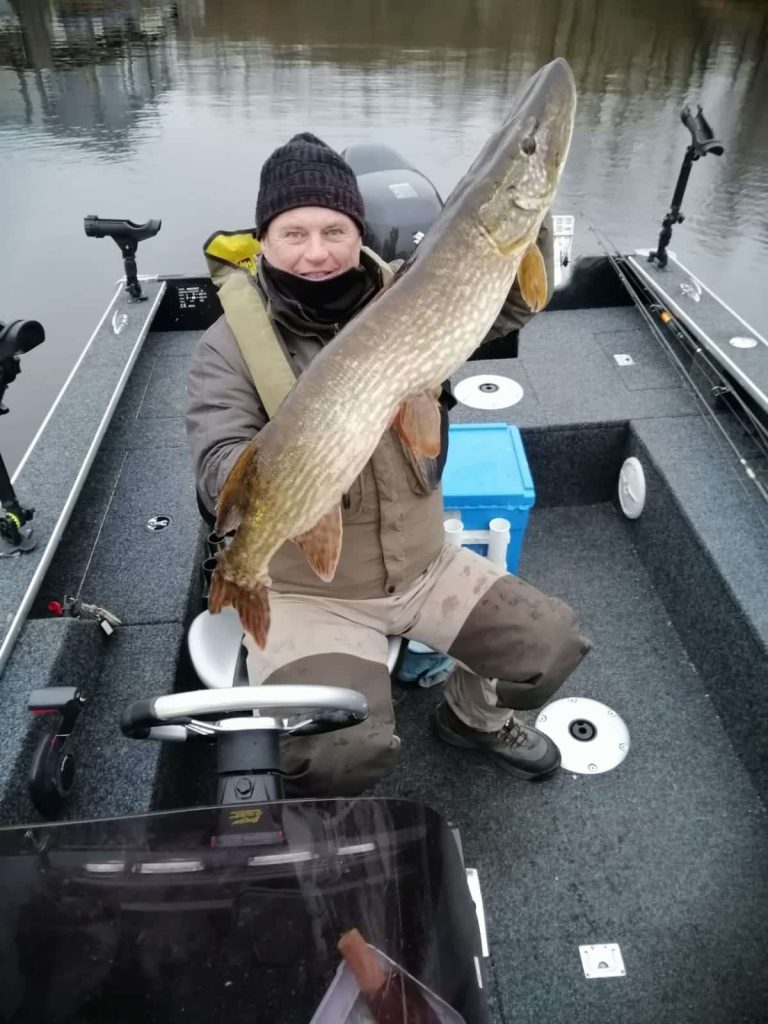 ALL FISH RETURNED UNHARMED.