Good Pike fishing for Guests of Melview Fishing Lodge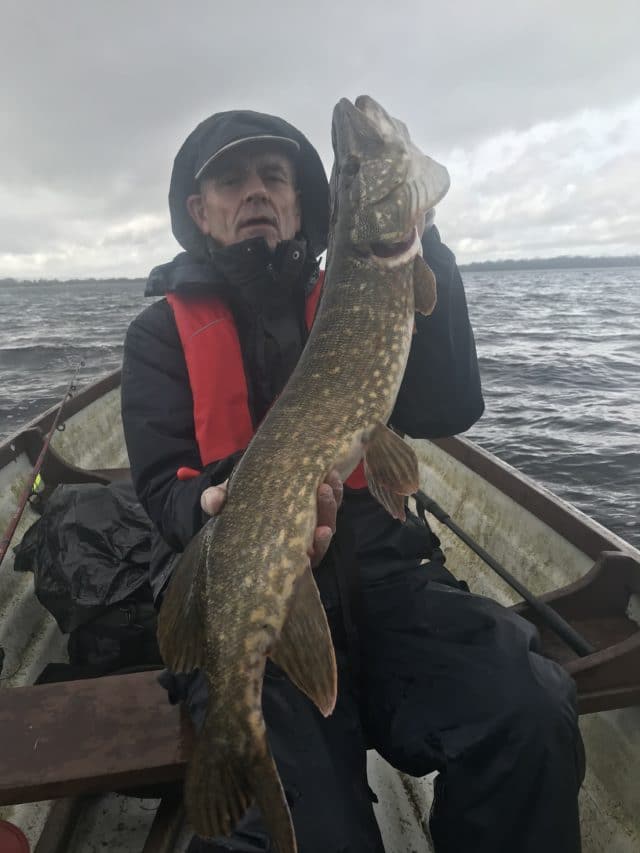 Regulars Bill and Sean from Dublin decided to have another few days Pike fishing up in the Longford area and stay once again with us in Melview Fishing Lodge. Water levels were very high and with the high winds it was at times doubtful that they would get in a boat to do any fishing at all.
Well, on arrival luck was on their side as winds had calmed a little and they managed to get in some boat time over the next few days. Fishing various dead baits they managed some lovely pike and even managed some pictures when it wasn't raining.
When the weather did look like it could get a bit too nasty for the boat they still managed to catch some nice Pike from the bank.