French Anglers catch big pike on Annual Fishing trip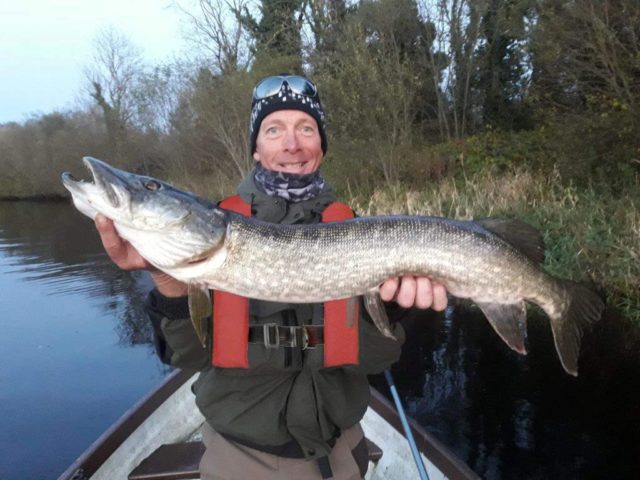 Kevin Lyons reports from Melview Fishing Lodge in Co. Longford where French angler Sylvain along with friends Cyrille, Jean-Luc, Franck, Johan and Romain returned to Ireland They were on their annual pike fishing trip to
Melview Fishing Lodge
. The weather was mixed for the week but come rain, cold or sun they just love their fishing.
The guys have been here enough times now and know how to fish the waters around the area. The men are very good anglers and are keen no matter how the conditions are.
They love to fish with lures but did have a go with dead baits although they preferred to go with what they know best.
There was some great Pike caught during their week of fishing with the largest Pike going to Sylvain at 112cm along with a lot of 90+ fish being caught by the rest of the group, along with a few small ones around the 65 to 80cm mark. They even had time to sample some of the Irish hospitality at a local restaurant and pubs and had a great evening out. Thanks guys for another great week, Merci pour votre compagnie et bon amusement pendant votre séjour.
ALL FISH RELEASED UNHARMED.