First Irish Pike Trip for Dutch Angler at Melview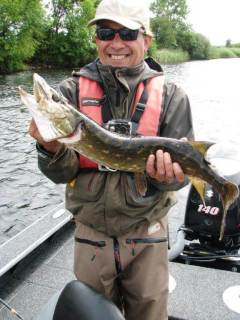 Laurence Ham from the Netherlands was over in Ireland for the very first time for a spot of pike fishing and decided to stay with host and guide Kevin of Melview Fishing Lodge, the first part of the week was a little slow for Laurence but picked up towards the end of the week.
Kevin said, 'I had the pleasure of fishing with Laurence on two of his days and it was great to see his passion for fishing and the enjoyment he gets from it'.
'His first pike in Ireland was not a monster but the joy on his face was a picture and one that neither I nor he will forget, and we won't talk about the five bigger ones we lost'.
Great time had by all and we hope to see him back in Ireland next year.
ALL FISH RETURNED UNHARMED.
#CPRsavesfish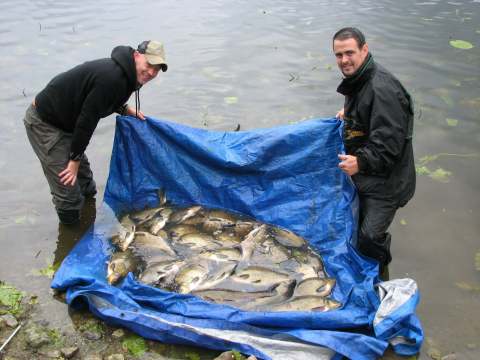 Fishing guide and owner of Melview Lodge, Kevin Lyons was in touch with a report of great bream fishing for some guests.
Damian Kenny and Killian Mc Cormack from Dublin were up for a few days for a spot of Bream fishing, they are no strangers to Melview Lodge in Longford having stayed here a few times before. On arrival it was away with the bags and off to mix up the prebait. After prebaiting and fishing the first venue a few days they manage some good Bream to 5lbs but not in the numbers expected, I then decided to move them to another venue which we then prebaited.
This change paid off for Damian and Killian and produced a cracking catch of 175lbs of Bream, and the early starts and prebaiting gave the guys just what they deserved. Well done lads, it's great to see guys like you put in the time and effort and get rewarded for it. Hope to see you again soon guys, thanks again.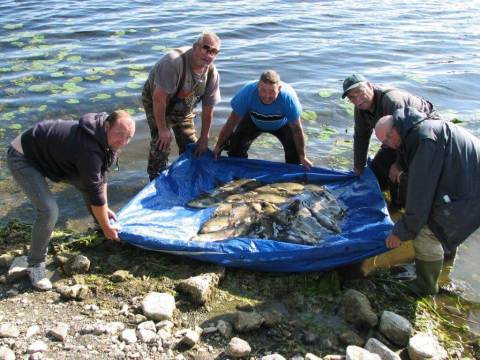 Gordon, Kevin and Eric from Liverpool along with friends Will and brother Dennis from Birmingham were back again at Melview Lodge for their annual fishing trip, and on arrival it was straight into prebaiting mode. Feeder fishing proved to be the most productive for the guys using various hook baits. Bream, hybrids and some good roach made up some good catches between them. The guys put in the effort and had a great week's fishing.
Well done guys and hope to see you again next year.