Good Summer Pike for Italian Anglers at Melview Lodge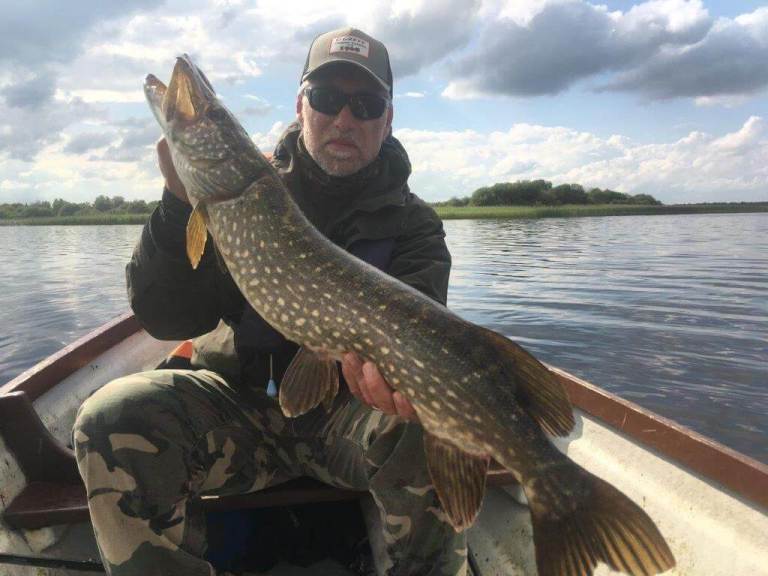 Italian Pike anglers Maurizio, Alessandro and Gianvito from Italy were over for their first Pike fishing holiday to Ireland and decided to stay at Melview Fishing Lodge in Longford. The first part of the week for the guys was a bit slow due to changing weather conditions, however, as the week went on the Pike started to get bigger.
Fishing with both soft and hard lures in depths of between 1.5m and 4m produced a lot of Pike of 90 + cm along with a few over the 100cm and it turned out to be a great weeks fishing for them. The guys were great fun to fish with and to have around the lodge.
Thanks guys for a great week of fishing and fun, hope to see you in Ireland again soon.
ALL FISH RELEASED UNHARMED.