Big bags of bream for UK anglers in Longford – Andy and Peter with their 175 lb catch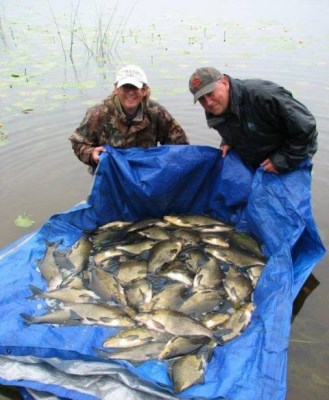 Andy and Peter from the UK decided this year on a change of area, they decided to stay with us at Melview Fishing Lodge in Longford. We had already discussed things and had a plan for the week so it was off to do some fishing and later some prebaiting. I could not believe the guys' energy. They were starting at 04:30 and got their just rewards with one of their catches at 175lb between them, a great time had by all. Thanks guys for your company and all your hard work, and hope to see you next year.
ALL FISH RETURNED UNHARMED.