Len with part of his Bream catch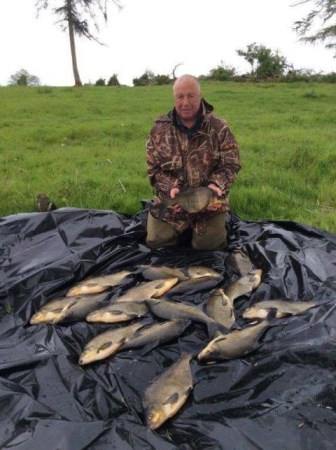 John Seeley and friend Len from the UK who we reported on last week continued their second week in fine form. The guys continued with the prebaiting and early morning starts and it paid off for them. The weather on some of the days was quite rough and we decided for the welfare of the fish to return most straight back to the water, but they did manage to get a few photos of their catches. The guys are regular visitors to Melview Fishing Lodge and like me the welfare of the fish is important.
What a great two weeks for them which was well deserved considering the time and effort they put into their fishing holiday, Well done guys and hope to see you again soon.