Lex van Saase happy with his first.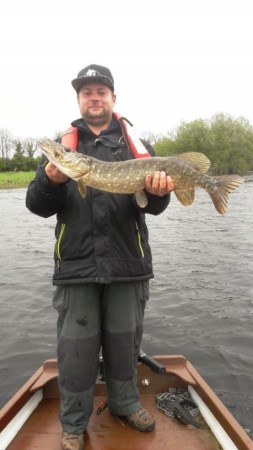 Dutch Pike angler Piet and son Lex Van Saase along with friends Glen, Ronald, Marnix and Stephan were back at Melview Fishing Lodge for their annual Pike fishing trip.
The guys fished three different locations over the six days catching 223 Pike. The first couple of days saw a good few smaller Pike being caught. There were, however, some nice fish caught and lost over the week using both lures and dead baiting methods. Whether catching big fish or small the guys were always in good form from start to the finish of the day.
Thanks for all the fun and laughs over the week and we hope to see you next year.
ALL FISH RETURNED UNHARMED.