Australian fly anglers fish for Pike on the Fly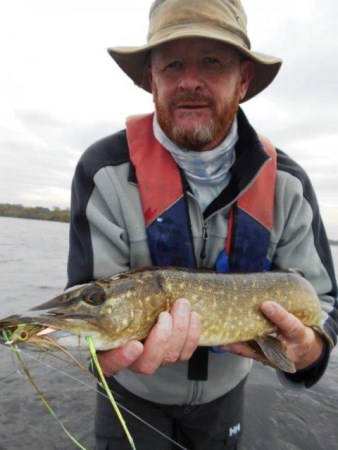 Tony and wife Saleena from Australia were over in Ireland for a spot of fishing on the fly, their first stop was Melview Fishing Lodge in Longford.
Kevin said, 'I could see they were keen to get out there from the moment they arrived. So I guided them the first day to show them some good spots for using the fly, it was not long before Tony had a few on the boat. However, during the day Tony hooked into some good fish which managed to slip the hook, but we kept going and he caught seven fish'.
After day one, the couple took one of the boats and explored new areas by themselves, again producing some nice pike on the fly.
Kevin said, 'great time had and thanks for the fantastic company – I hope the rest of your holiday is enjoyable and hope to see you back in Ireland someday'.
ALL FISH RELEASED UNHARMED