French angler Gerard back in Melview again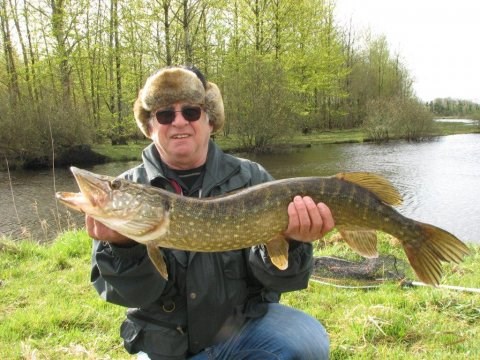 French angler Gerard was on his second visit to Melview Fishing Lodge in Longford to stay with his us. It took a little time to get going due to weather conditions on a few of the days but things paid off for him in the end. Dead baiting was the best approach using a range of different bait fish. The best of the fish were caught in and around depths of two or three metres.
Gerard was able to get a few hours fishing each day despite the changing weather. However when the fishing was not available he decided to tour around different parts of Ireland to take in the sights, a good time had and we hope to see him in Ireland again soon.