Kevin with a cracking 1.14m Pike.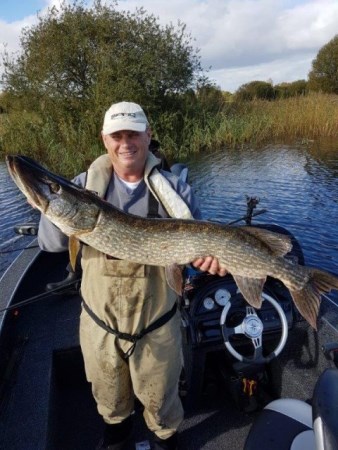 UK anglers Phil and Geoff who are regulars to Melview Fishing Lodge were over once again for a spot of Pike fishing. Some days were harder than others however there were great Pike were caught. I had the pleasure of fishing with them for one of the days and we had a good laugh while out fishing. Dead baits seemed to be the best option during their stay which produced a cracking Pike to 1.14 m for myself and pike to 96cm for the guys. Thanks for the company guys and look forward to fishing with you again soon.
ALL FISH RETURNED UNHARMED.