UK coarse anglers land 753lb on 6 day fishing trip see Alain below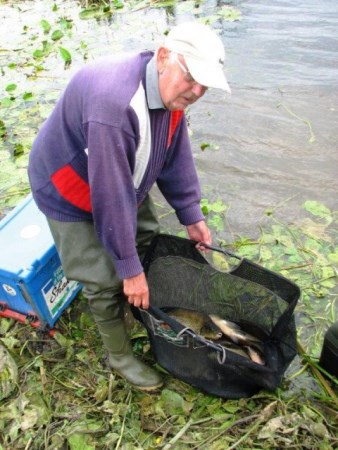 Kevin Lyons of Melview Lodge in Longford reports on the coarse fishing in the Longford area…
Grandfather, son and grandson Alain, Martyn and Conner were over once again for their annual fishing to Ireland and Melview Fishing Lodge in Longford.
They were joined by friends Dave and Neil who every year make the trip from Blackpool to fish in Ireland, with the exception of Conner have now been fishing in Ireland for well over 30 years. They know the waters well but normally leave it up to me to recommend the fishing places.
As normal they arrived early in the morning and it was straight out fishing. After fishing they would then prebait the same place for the following days and then may be move on to the new spot where they would do the same.
It was a great week's fishing which produced some great Bream, Hybrids, Roach along with some bonus Tench with a total weight for the 6 days of 753 lb. Thanks for a great week lads and hope to see you all again next year.
All fish returned unharmed.