Graham prebaiting for the night ahead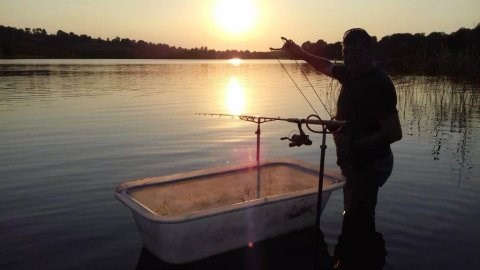 Graham prebaiting for the night aheadBrian and friend Graham were over for their annual fishing holiday to Ireland and this time stayed with us at Melview Fishing Lodge in Longford. The day time weather was against them from the start with temperatures reaching 30 degrees with very bright conditions. But these guys knew what they were doing and exactly what was needed.

A changed plan; fish very early mornings, then come away for a rest when sun came up high and then return and fish late into the evenings. Things were still tough but they did manage a few good sessions on the Bream. Due to the conditions and low oxygen levels it was decided that keepnets would not be used to hold fish. Well done guys, hope to see you again soon.
PS Please ensure time and care is taken when returning all species of fish.