Len, John and Roy get into the Bream.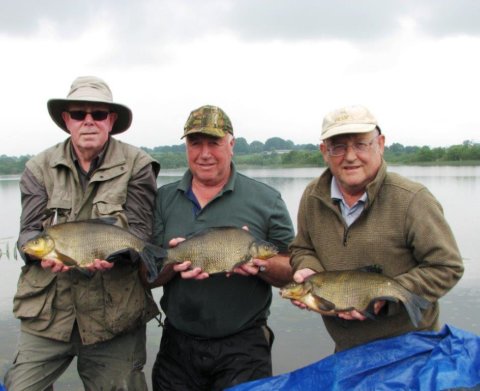 Len and John who are regular anglers to Melview Fishing Lodge decided this year to bring along lifelong friend Roy who has not been back to Ireland for a while. The guys are always very early out of the door to fish on their prebaited swim.
This proved to be a good decision as once again the weather was not on their side after mid day – once the weather warmed up the catch rate went down. However the guys worked hard and stuck to the plan and managed some good Bream, Hybrids, Roach and some nice Tench for their troubles.