All Smiles For Bertus with his first ever Pike.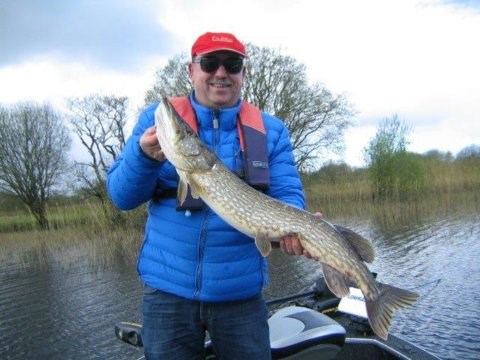 Kevin Lyons took some Dutch guests on their first trip to Ireland pike fishing in Co. Longford …
Albert and friend Bertus from Holland were over for their first ever fishing trip to Ireland and decided to stay with us at Melview Fishing Lodge. Nt only this but they had never fished for Pike before either. They managed some good Pike during their stay, using both Lures and dead baits.
They enjoyed their visit to Ireland and said how lovely the country and people were and I'm sure we will see them again fishing in Ireland it was a great week with good company. Thank guys, hope to see you again soon.
All fish released unharmed.