Pike to over 23lb for Wexford anglers in Longford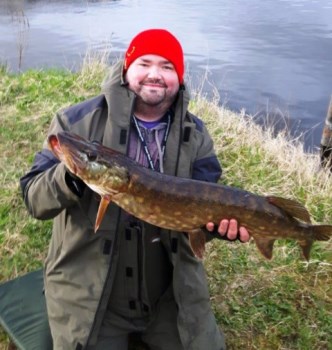 John and James from Wexford who are no strangers to Melview Fishing Lodge decided this time they would bring along friend Adriano for another Pike fishing trip, the trip started with a few small ones being caught using various methods.
The weather at times prevented the use of the boat but they were still to catch some nice Pike from the banks, but this time it was James that came out on top with Pike of 18lb and a cracker of 23lb 5oz both caught on dead baits.

The lads have a trip planned for a spot of course fishing so let's hope the weather is kinder to them, thanks guys and see you all again soon.
All fish returned unharmed.