Mackerel the key for big fish in Longford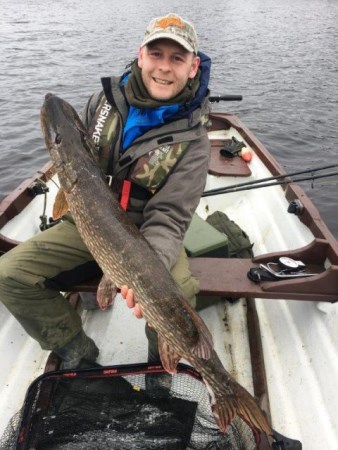 John Grace and friend Wayne Kenny from Kildare were once again up to Melview Fishing Lodge in Longford for a spot of Pike fishing, John and Wayne are regular visitors to Melview Lodge and know the waters well. Kevin said, the weather was not perfect with a Easterly wind blowing up between 25 -29 kmh and a water temperature of 5 degrees.
Dead baiting was the order of the day using various baits, it was Wayne's first cast of the day using Mackerel that produced the best Pike of 106cm.
Thanks again for a great weekend guys, see you in a couple of weeks.