Bill Murphy from Dublin with just one of his nice Pike of the day.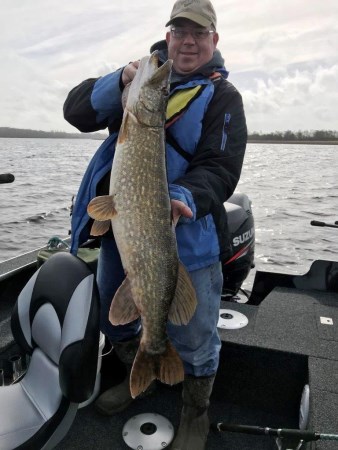 Bill Murphy from Dublin who is a regular to MelviewFishing Lodge, braved the cold winds for a day's Pike fishing in the Longfordarea. Kevin said, I was also itching to get out on the water after a fair timeof due to one thing or another. The weather was very cold and also high windsat times, but in the end it was worth it. We fished three different spots butBill had the best fish of the day of 18lb taken on dead bait, thanks for a goodday Bill.
All fish returned unharmed.