Manu from France with another nice Pike.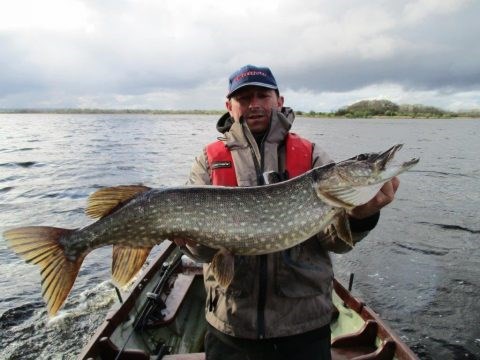 Great Piking continues for French guests at Melview Lodge
Philippe Arnassand and friends Manu and Julien who we briefly reported on last week finished there week off just as well as it started, they were casting both hard and soft lures into depths of between 2m and 6m.
During the 6 days of fishing producing a 122 Pike between them, they are no strangers to Melview Fishing Lodge and the Pike fishing Ireland has to offer as they have been a few times before and always have had a good time during there visits.
Kevin said, no matter what the weather had install for them they just went out there and fished. Well done lads, great company and we hope to see you back in Ireland next year.