Sean with a nice double figure Pike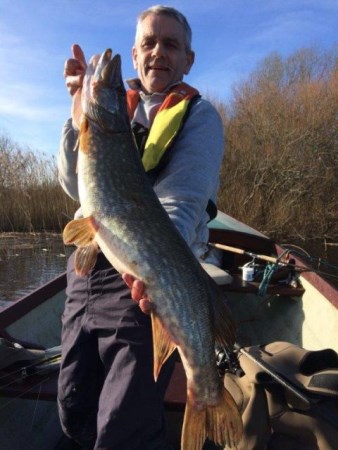 Sean and Bill form Dublin were once again up at Melview Fishing Lodge in Longford for another Pike fishing trip. Things started a little slow for them but as the days went on things could only get better for the pair.
Using various dead baiting tactics they managed to catch some cracking Pike, with the weather changing from one extreme to the other conditions were far from perfect for them. Kevin said, Sean and Bill have been to Melview Lodge many times and the weather conditions were not going to put these guys off.
It came good in the end for them as they managed to land some cracking Pike despite the changing weather conditions, well done lads see you again soon.
All fish returned unharmed.