Shay with a fish on dead bait.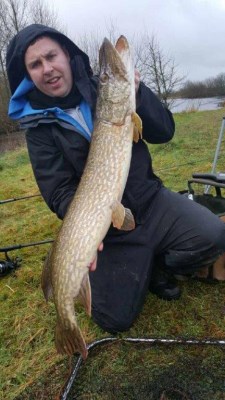 John, James, Shay and Cormac from Wexford were up again for a long weekend's Pike fishing. Once again bad weather hampered things, only allowing limited fishing from the boats. They managed a couple good fish, but after a short time had to return to the shore.
The guys would not let the weather put them off and opted to fish from the bank. All managed to net some nice Pike and James had a surprise when he caught a good trout on deadbait.
They are back again soon so here's hoping the weather conditions improve for them.
All fish returned unharmed.
Catch.Photo.Release