Fishing from the bank due to bad weather for J.P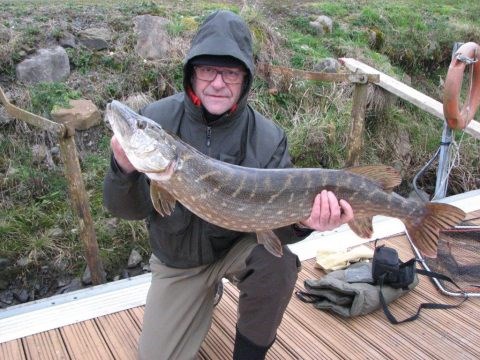 When weather deteriorated further they were forced to fish from the bank. This proved to be more productive for J.P who landed a few good fish into double figures but the less said about the ones he lost the better – isn't that right J.P.?
J.P. is due back in June and September so Kevin is hoping the weather will be a little kinder to him.
All fish returned unharmed.
Catch.Photo.Release.