James Smith off to a good start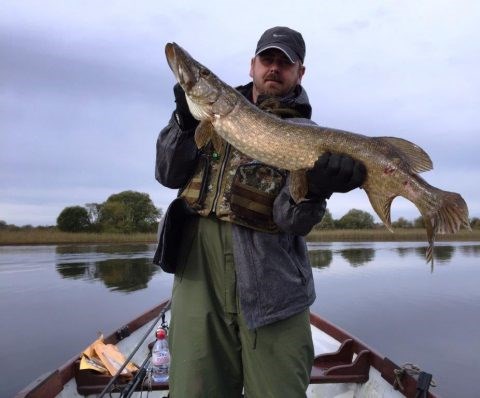 John Grace and friend James Smith were once again staying with Kevin at Melview Fishing Lodge for a long weekend's Pike fishing trip, deciding on the use of dead baits proved to be a good call. Kevin said the guys produced some very good fish during their sort stay but I'm sure we will be seeing them again soon for a spot of winter Pike fishing, thanks lads see you again soon.
All fish returned unharmed.