Seige Ronzon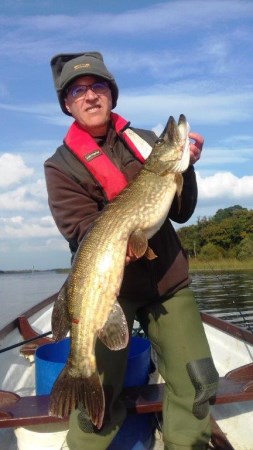 Jean-Marie Michel, Eric Gianoli, Philippe Flandin, Serge Ronzon from France had a great weeks Pike fishing while staying at Melview Fishing Lodge in Longford. It was the guys first time staying with Kevin at Melview Fishing Lodge and it turned out to be a good week for them, using both lures and dead baits they produced pike to 104cm.
Kevin said the guys were very keen to get going so after a 4 hour guiding session they were off to do it for them self's, the average size of the Pike being caught was around 85 to 95cm mainly using dead baits, the biggest fish fell to Seige Ronzon at 104cm.
Kevin said, the guys had a great weeks fishing and we hope to see them in Ireland again next year.
All fish returned unharmed.