Guido Adam with one of his first Pike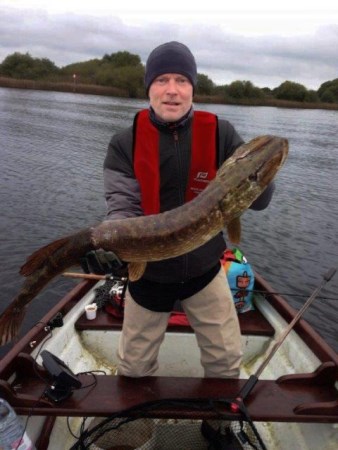 Guido Adam and friend Jorg Wender had a cracking weeks Pike fishing while staying at Melview Fishing Lodge in Longford. It was the guys first time in the region, so after a quick guided tour by Kevin, they were in the boat and off fishing.
Both lures and dead baits produced but it was mainly the dead baits that proved to be the way forward, producing some very good fish to over 24lbs. Kevin said that the week started and finished well for the guys as they were able to catch good fish throughout their time in Longford.
Kevin told us that he's sure he will see them return to Ireland for another Pike adventure, that he enjoyed the company and is looking forward to see these Swiss pikers again.