Gary Reynolds with his personal best to date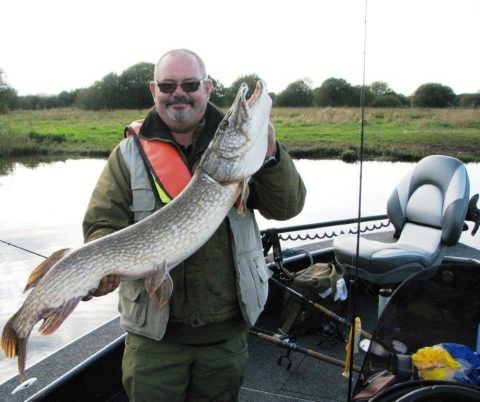 Gary Reynolds was over in Ireland for a week's Pike fishing and decided to be guided by Kevin Lyons of Melview Fishing Lodge in Longford, Kevin said Gary had a few good pike while having a fish around the North Longford lakes.
However the best was save until last, Kevin decided to take him on the boat for a spot of Pike fishing. We did not have to wait long, Gary was into his first fish within ten minutes. Gary's target was a fish over 20lbs and it was not long before his wish came true, Gary landed a fish of 24lbs and was over the moon.
Kevin himself decided to get in on the act by also catching a nice Pike of 27lb, Kevin said it was a cracking days fishing and good company. Thanks Gary hope to see you over in Ireland again soon.