Nigel Baker and Graham Lewis are all smiles after their days fishing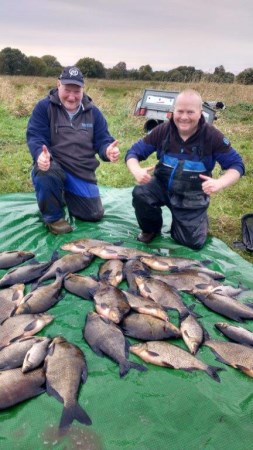 Nigel Baker and Graham Lewis from the UK were over for a late session on Bream while staying at Melview Fishing lodge in Longford, Kevin said the guys prebaited a swim but over the course of a week or so the Bream had moved elsewhere. It was time to up sticks and head for the Shannon.
Prebaiting and fishing the venue for three days they were able to produce over 110lb each day, Maggots, worm and caster done the trick along with prebaiting with plenty of partial baits. Thanks guys hope to see you again next year.