Bags of bream to 138lb for Melview Lodge anglers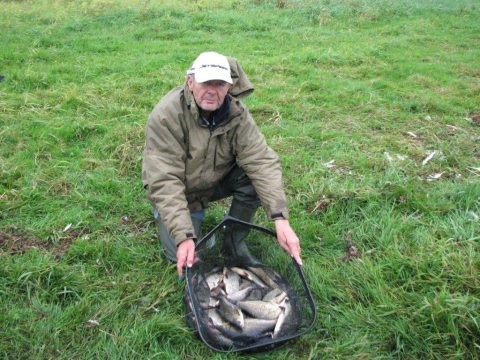 Nigel Barnes from the UK ,who has now been coming to Melview Fishing Lodge for 10 years, had a cracking week's fishing while staying with Kevin and Jane. Kevin said on arrival it was straight out to fish for a few hours and then the work of prebaiting got under way.
They prebaited a couple of venues and both produced some good weights of fish; the first some fine Bream and nice Roach and the second good Hybrids and Roach. Kevin said, "I had the pleasure of fishing with Nigel for three out of the six days and what a cracking time we had. We would have had a lot more fish if the Pike had left us alone. There were some very big Pike taking 2 lb Hybrids at one stage so I will giving the place another visit soon with Pike gear in hand. Well done mate and hope to see you again soon."
All fish returned unharmed.