Sen is all smiles with his nice Pike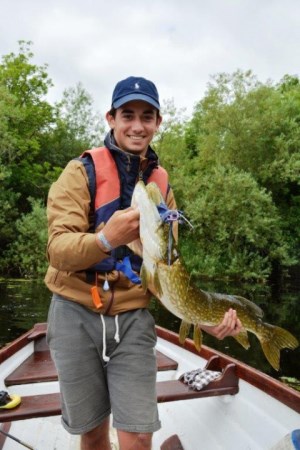 Belgium anglers Jos, Sen, Ivo and Pierre who are regulars to Melview Fishing Lodge this time brought along friends Jo and Thieu for a week's Pike fishing. The conditions were not in their favour as they fished in the bright sun light and very little wind on the water. However they worked away at it and still managed 66 Pike to 104cm, the best fish being caught by Pierre.
Both hard and soft lures seemed to temp them when the Pike were in the mood, Kevin said the guys fished in some very tough conditions and to produce 66 to 104cm was a great achievement for them so well done guys. See you all again soon. All fish returned unharmed.