Harry with a nice Tench from his catch.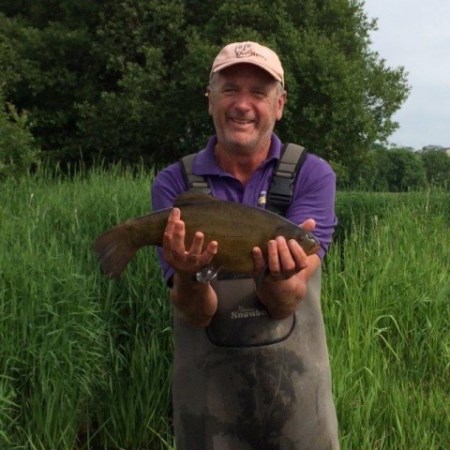 Friends Jeff, Paul, Nigel and Harry from the UK who have been regulars to Ireland now for a number of years. The weather was not always the best for fishing but they stuck it out, prebaiting a few different venues see them catch some nice fish during the sessions.
Bream, Hybrids and Tench were their main target however on some of the sessions it was the Roach that turned up to feed in numbers. Kevin said, the guys are experienced when it comes to fishing and know the weather plays it part. The lads stuck with it and caught some very nice Bream, Hybrids and Tench during their stay, hopefully the conditions will be better next time around.
All fish released safely back to the water.