Peter with his first catch of Irish Bream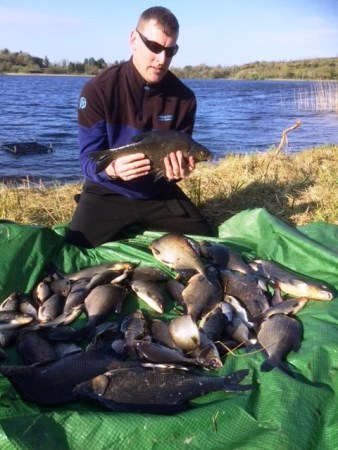 Belgium anglers Peter and Bart decided to stay at Melview Fishing Lodge with hosts Kevin and Jane for their first fishing trip to Ireland, the week started well for them with some good Bream and Hybrid catches.
A change in the weather and wind direction changed things where they were fishing so decided to start prebaiting another venue, this produced a lot of Roach and a few nice Tench but it was then realised that the Bream on this lake had started spawning and were not interested in feeding. Both Peter and Bart said "that's fishing" but said they had a great time in Ireland, so hopefully we will see them back next year. Thanks guys.
All fish returned unharmed.