A nice 11lb Trout for Kevin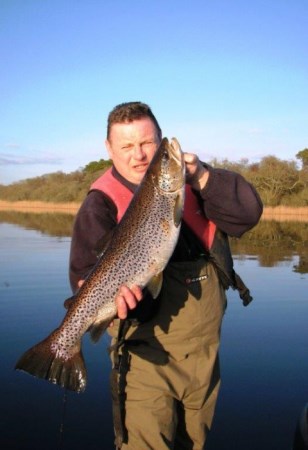 Gert Wiesenegger from Austria visit has started very well for him with the weather being perfect up to now. It is only early stages in his visit at the moment but the first day saw him catch some cracking fish to 18lb. I had the pleasure of guiding him and we could see there were plenty of fish about but we only managed to catch two pike in the morning session. The afternoon session was a different story as we caught another ten fish one of which was a beautiful trout of just under 12lb which is my personal best.
Well, we will see what the rest of the week has install for Gert. I'm out fishing with him once again tomorrow so watch this space. All fish released safely back to the water.