Two Pike in short succession at Melview Lodge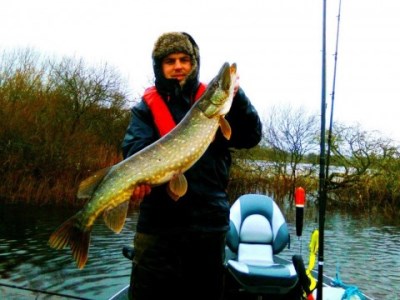 Cormac Daly and friend John Grace were up for a day's fishing with Kevin Lyons of Melview Lodge in Longford, Kevin said the conditions were not the best due to high levels of flooding that has hit most place's over Ireland.

We started fishing around 8:30am in various spots but nothing started feeding until the afternoon, that's when Cormac struck in to two Pike in short succession. Sadly for me and John it left us with a blank on the day but still a good day had by all, hoping for better results over the next few weeks so fingers crossed.