Nigel Barnes with a great catch of Hybrids and Roach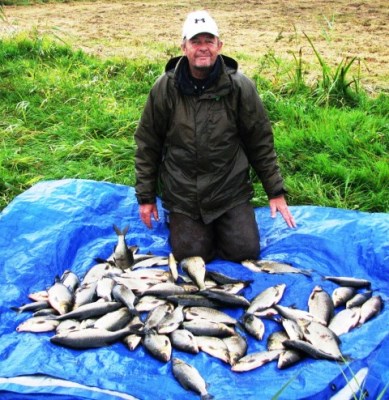 Nigel Barnes from Preston who has been coming over to Melview Fishing Lodge now for some 10 years decided his would start on one of the places he knows very well that in the past have produced some good Bream and Tench, however this time it produced plenty of Roach along with a couple of Tench. This seemed to go on for a few days until he decided to finish his holiday with a few days fishing on the River Shannon, using the feeder approach he managed some cracking Hybrids and big Roach. Kevin said if had not been for the Pike problems he would have had a shed full, well done mate.
All fish returned unharmed.