Nigel and Howard from Devon get the fish in the feeding mood.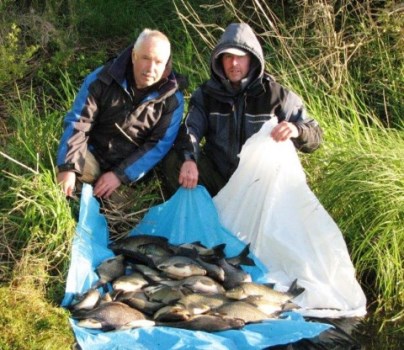 Kevin Lyons from Melview Lodge in Longford reports that Nigel and Howard from Devon were over for their annual fishing holiday to Melview Lodge in Longford. Having fished here before they are no strangers to Ireland and its conditions it can throw at you.

They started by prebaiting a couple of venues that they intended to fish first, the 1st did not produce like last year due to bad weather and a few Pike that had moved around the shoals of fish that had been attracted by the prebaiting. They moved onto the second with some good early results in the way of 65lb of Bream and hybrids, the 2nd part of their week we will report on next week and it's looking good for them with reports of Bream and Tench being caught using the feeder.
All fished released safely back to the water.